KL Rahul did Best again in Third test
KL Rahul was once again able to get going in the third test match too, but, like the previous two test matches, his innings was cut short before a century as he became the first scalp of Pat Cummins in 6 years.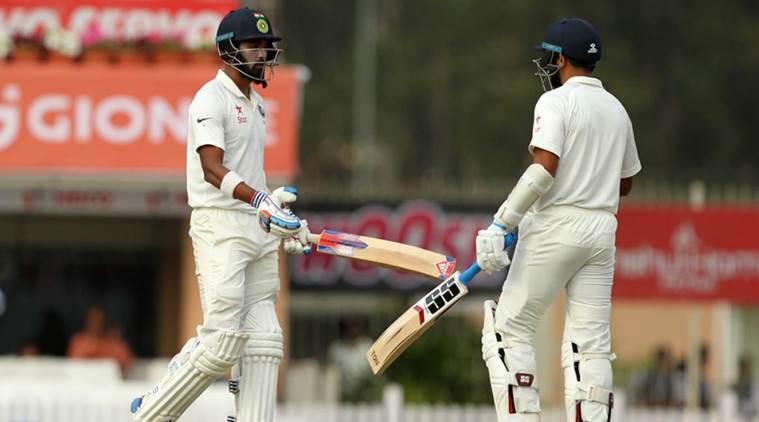 Cummins had donned the whites for Australia for the first time after 2011 and he looked prepared for this opportunity as he made a great impact on the two Indian openers with his pace.
Rahul's wicket was only a result of the relentless effort that Cummins had made through a hot Ranchi afternoon. Despite knowing that the surface was one of the slowest, he didn't show any reluctance in using his shoulders repeatedly.
And eventually he managed to get what he was looking for with his sharp bouncers. He caught Rahul, who was creaming every bowler except him, in an awkward position on one occasion and got him caught by the keeper.
However, nobody can be harsh on Rahul for that because he tried to play that bouncer in an ideal manner, just like what the coaches teach the kids, but, he was just done by the velocity of the ball and of course the direction.
The dismissal of Rahul was crucial at that stage not just because it split the two openers and put an Indian wicket on the board, but, also from a psychological point of view. If India had come out without the loss of a wicket at stumps, the Aussies would have been under pressure.
Day 3 will be the most vital day of the test match and the team which goes well on Day 3 will probably walk away with the match as well. For India, they just have to bat the whole day, it's as simple as that.
On the other hand, the visitors have to make sure they don't let India bat the whole day and dismiss them by tea tomorrow because if India bats the whole day tomorrow, they will be perilously close to 451 that the visitors have posted.