MS Dhoni played in Best Form against Punjab
MS Dhoni, at last, showed his finishing art on the penultimate day of the league stage of IPL 2016 as he butchered the young spinner Axar Patel to help his team Rising Pune Super Giants chase down 173 against Punjab.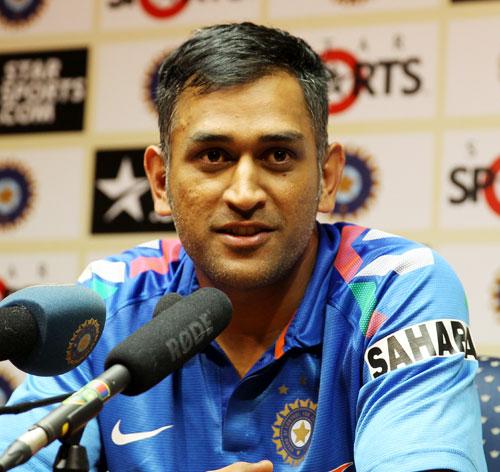 With 23 to defend and given the modest record of MS against the southpaw spinners especially in the present tournament, Axar would have happily put his hands up to bowl that final over of the innings.
It was a matter of a couple of dot balls really and one came at the outset of the over itself as MS failed to get under an arm ball which was intelligently bowled right at his toe by Axar.
Aiming another one in that direction to get another dot in, Axar ended up bowling a wide and that's when he fell off the radar.
While he could have been better off going for that same line again in spite of that wide, he decided to compensate and bowled it slightly straighter thereafter, shortening the length too and the Pune captain took the leather off the ball with a smoking hit.
The inexperienced Axar unnecessarily shifted his line again on the 3rd and the 4th ball and went outside the off stump with sufficient space for MS to slam both the deliveries through the cover-extra cover region.
While one of those shots was prevented from going outside the fence by a full stretched dive by the fielder sweeping, the other one was a four, however still keeping the equation tight for Pune with 12 needed off 2.
But, by then, Axar's confidence had gone for a toss and MS ended up outthinking him in terms of his length and setting himself up to deposit the last two balls in the audience with the Punjab fielders helplessly watching it all.